Dress Rehearsal
A Conversation with Michael Siewert
Michael Siewert travels around the country with the worlds largest collection of Judy Garland memorabilia. Michael began collecting Judy Garland artifacts when he was six years old, after having fallen in love with Dorothy in The Wizard Of Oz. At first he collected such things as records, posters and dolls. The collection now includes such rare pieces as her high school diploma and many gowns that Judy wore throughout her career. I asked Michael how he finds new pieces....

MS: It is very much like detective work. I have made many a cold call, following a lead from something I read in an internet article. With the exposure of my collection, many items "find" me! Anyone selling a garment of Judy's knows they have something special to offer. A buyer must move quick..and make an offer that cannot be refused!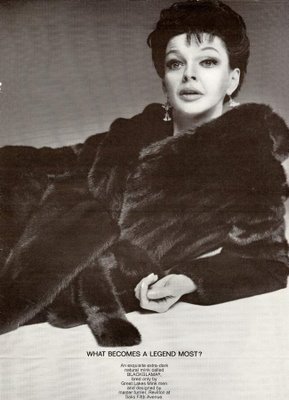 WW:

Have you ever had to deal with a crazy fan who came to see your costumes on display? If so, what happened?


MS: What's crazy? I am sure I look crazy to a "non believer". I have met many an "interesting" fan. It can be very emotional for a fan to view the gowns that Judy wore. I know what to do when one of these fans is spotted. I pull them behind the ropes...I sit them down...and I lay a Judy Garland's Blackglama mink coat in their lap! I know that I am creating a memory they will never forget!

WW:

What is the most memorable moment in your career as a collector?


MS: I have had some very good moments and some very bad ones. It has been a roller coaster ride, for sure! The collection has afforded me the opportunity to meet many people associated with Judy throughout her life and career. Spending a week with Judy's son, Joe Luft, in Los Angeles was certainly one of the most memorable and wonderful highlights!



WW:

Have you met any other of Judy's kids? If so, tell us what it was like.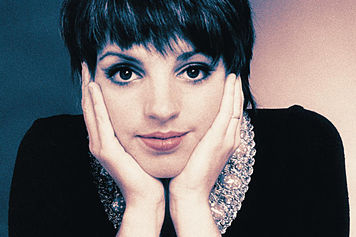 MS: I have met with Judy's children many times and have also spent private time with two of her husbands; Sid Luft and Mickey Deans. The family has been very generous to me. They have entrusted me with such rare gems as her high school diploma, personal letters. contracts, jewelry, etc.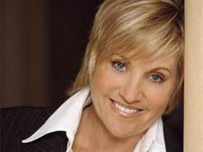 Joe Luft has been incredibly sweet and kind. Although viewing the gowns can make him a little uncomfortable, he is thrilled to see what effect the collection has on the fans and how the gowns help to preserve his mothers legacy. Liza is an incredible persona. She has always been so very kind and outgoing to me. I think Lorna finds me to be a little cooky....collecting her mothers clothing. She doesn't get it.

WW:

What is the most unusual piece of Judy's that you have ever seen?

MS: Judy's high school diploma... I get to look at it every day!

WW:

What is the holy grail item that you would love to own?


MS: Judy's "lucky jacket" she wore at her famous Carnegie Hall concert.





WW: What item do you have that you are proudest to own?


MS: The red velvet gown she wore when she sang Have Yourself A Merry Little Christmas in Meet Me In St Louis.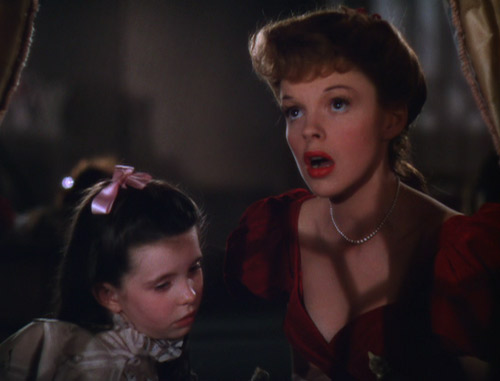 WW:

Tell me how a costume is restored if it is damaged.


MS: This can be a sticky topic. Sometimes it is best to allow a damaged artifact to go un-mended. Other times it is important to restore the damage to save the garment from becoming more challenged.
Restoration could relate to simply having a hem redone that is falling loose. It might be relining an item whose silk lining has fallen apart. There are restoration specialist all over the country and the Smithsonian has been very helpful in helping me find these people. If damage to a garment might cause further trouble for the piece, it should definitely be repaired. Otherwise, a 70 year old piece of fabric is bound to show a little age!


WW: You are a professional interior decorator. Has anyone ever asked you to do a Judy Garland themed room?


MS: I did a room makeover for Judy's son, Joe Luft. To bring my profession as an interior designer together with my interest in Judy Garland was really great! Joe had photos of his mother in his bedroom and I worked the custom bedding and window treatments around that element.

WW: What is it about Judy Garland that started you collecting her costumes?


MS: I have been a fan of Judy's for as long as I can remember. Watching her movies, TV shows, or looking at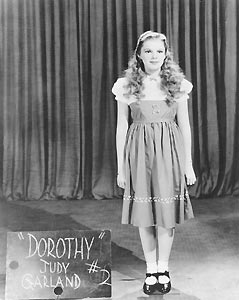 photographs of her brings back many wonderful childhood memories. It brings to mind an age of innocence and sweet wonder.

WW:

Do you feel that Judy's film legacy is helped or hindered by her work on The Wizard of Oz?

MS: It is most definitely helped. When a young person has no idea who Judy Garland is, you can say "Dorothy" and they know of whom you speak.


WW:

What do you think of the Oz community versus Judy Garland fans? Is there room for both?


MS: I have been exhibiting at both Judy and Oz events for years. The fans are very different, yet everyone gets along just great. Judy and Oz both exude an aura of innocence, purity and sweetness. Those are the traits that I believe join the two groups.

WW:

What do feel draws many gay men to Judy Garland's personae?


MS: Judy offered her heart and soul to her fans. Gay men are more in tune with such raw emotion. And....they have great taste!


WW:

What is your favourite Judy onscreen moment?



MS:

Oh wow. This is hard. I enjoy watching Judy perform on her TV show, as I find her performances to be so up close and raw. As far as a movie moment, some of my favorite production numbers of Judy's are, Who, Have Yourself a Merry Little Christmas, Friendly Star, finale to Presenting Lily Mars and When the Evening Sun Goes Down.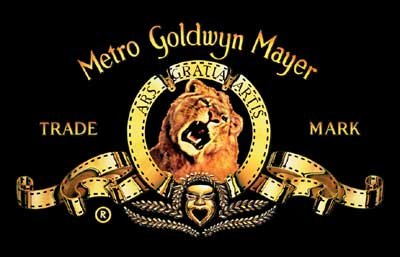 WW:

My understanding is that MGM held a huge auction in the early 1970's, and what didn't sell was thrown in the trash. Are there any pieces that you believe exist, but haven't been able to locate, or is everything pretty much accounted for?


MS: Many of the lead actors would have had their names stitched into the costumes. I doubt many of the great stars costumes were destroyed in that way. What could have happened was that a costume could have been altered for another actor....making a piece unrecognizable. As well, some fabric pieces would have deteriorated to the point a costume would look like a rag. There are many pieces I wish would exist, yet we may never know if they do. Every now and then a piece turns up, out of nowhere! ∆
You may contact Michael here
Michael's Judy Garland Website is here
Michael's Interior Decorating Website is here