The March Hare of Oz




A Conversation with Paul Bienvenue





Paul Bienvenue runs March Hare Books, a used and rare book service with special emphasis on Baum and Oz. In 2009, Paul published

The Book Collector's Guide to L. Frank Baum and Oz

. It won the gold medal for Best Reference Book at the 13th Annual Independent Publisher Book Awards.

I asked him how he began his library of Oz collectibles...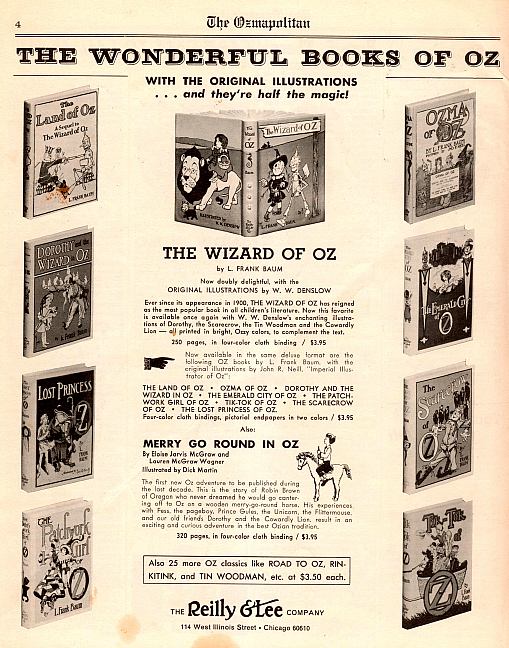 PB:
I first read The Wonderful Wizard of Oz when I was ten, as one of several books my mother had brought home from the local public library. I enjoyed it immensely, relishing the ways in which it differed from the MGM movie that I watched annually on television, and was intrigued to learn that the library had a whole shelf of Oz stories. These turned out to be a mostly-complete set of the hardcover "white editions" of Baum's Oz books published by Reilly & Lee in the 1960s and '70s. I devoured them voraciously.
Some of these books bore lists that included the entire Oz Canon, including twenty-six exotic-sounding titles by writers not named Baum.
By this time the books by the later Royal Historians were completely out of print.
My mother was already an accomplished antique hound and regularly dragged me to garage sales, swap meets, and antique shows, and the search for Oz changed me from being passively dragged about to actively participating. Shortly thereafter I was able to visit bookseller row on Hollywood Boulevard, which at the time held several stores with extensive holdings of Baum and Oz first editions. Although virtually none of these were even remotely affordable at that early stage of my life, they did provide the inspiration to begin collecting seriously for edition and condition rather than just for reading copies.

WW: What are some of the Baum series books that you wished he had continued?



PB:
As a kid, I enjoyed The Sea Fairies (1911) and really loved Sky Island (1912), so it would have been great to see a few more entries in the "Trot" series. After Baum was forced by financial concerns to return to the Oz series in 1913 with The Patchwork Girl of Oz, his publishers consoled him by suggesting he might be able to alternate annually between a new Oz book and some other fairyland adventure. It seems unfortunate that the economics of the day prevented this from happening. For the last six years of his life, Baum's publishers rejected any of his new ideas beyond Oz and the Edith Van Dyne pseudonymous books. Had he lived to enjoy several years of the remarkable economic recovery after World War I, I think we would have a greater variety of Baum titles to collect.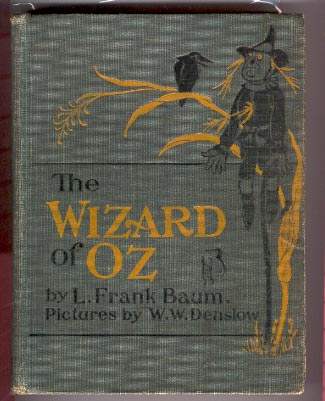 WW: What is your rarest treasure?
PB: Tough call! I have an original pen-and-ink illustration by Frederick Richardson from Queen Zixi of Ix. Beyond the obvious fact that any original artwork is "one-of-a-kind," I'm not aware of any other illustrations having survived from Zixi.

I also have a salesman's sample copy of the second edition of The New Wizard of Oz from ca. 1905-10 that has a brilliant cloth cover, pictorial illustrated endpapers, and 260 completely blank pages. On the rear fixed endpaper are the cloth spines for four other Baum books issued by Bobbs-Merrill: The Magical Monarch of Mo, The Enchanted Island of Yew, The Life and Adventures of Santa Claus, and Dot and Tot of Merryland.
WW: What is the one item you would most like to add to your collection?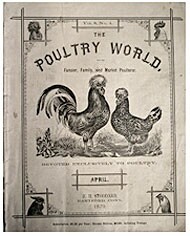 PB: Beyond some one-of-a-kind pieces in private and institutional collections which could not be obtained without a shameful amount of skullduggery, I'd have to say a copy of The Book of the Hamburgs (1886), the compilation of articles originally published in The Poultry World magazine in 1882 and technically Baum's first "book." I know of just seven surviving copies, and only two of these are in private collections. Or perhaps the first printing copy of The Marvelous Land of Oz, in dust jacket and inscribed by Baum to his sister Mary Louise Brewster, that was part of rare book dealer Howard Mott's catalog of wonders from Jack Snow's personal collection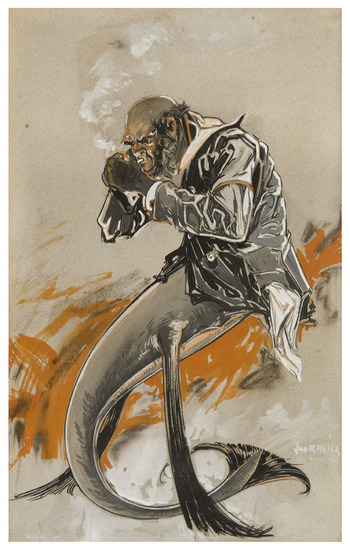 (ca. 1950). That copy seems to have dropped off the face of the Earth, so conceivably it could show up here at a neighborhood garage sale. Barring either of those, I'd love a copy of The Sea Fairies in Binding A and dust jacket; to date, no such copies have ever been observed. Bloomsbury held an auction recently that included Neill's original artwork for one of the color plates from The Sea Fairies. I already deeply regret that I was unable to buy it.
WW:
What do you feel is Baum's best piece of literature and his worst? Why?
PB: It can certainly be argued (and has been), that The Wonderful Wizard of Oz is not Baum's finest work. Critics have cited Queen Zixi of Ix as his most polished fairy tale, and at the end of his life Baum himself viewed Sky Island and The Scarecrow of Oz as his personal favorites and the books he expected to be remembered by. (By that time, however, Baum had ceded his rights to The Wonderful Wizard in bankruptcy and his tendency to dismiss it as a "novelty" may be due at least partly to bitterness.) But over a century later it is clear that, in The Wonderful Wizard of Oz, Baum created an imaginary world with the power and resonance of Greek mythology. In terms of impact there is little like it in the history of children's literature.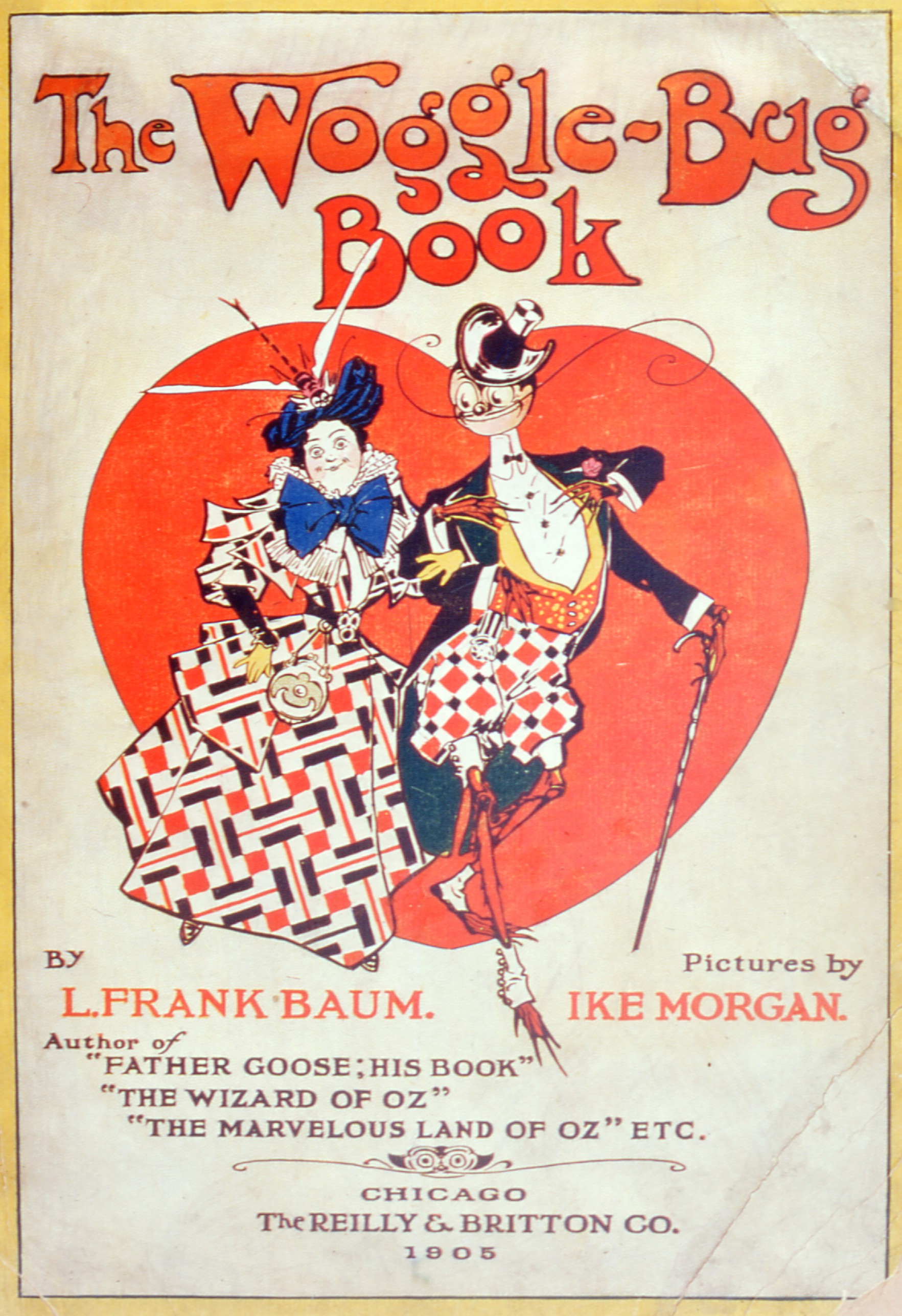 I must confess to not having read all of Baum's pseudonymous works! But in terms of his contributions to children's "literature," the consensus that The Woggle-Bug Book (1905) is his weakest effort is probably spot-on. As an adult, I would argue that Dorothy and the Wizard in Oz (1908) is an endlessly grim story full of conflict from beginning to end, but as a child reader I saw it as a thrilling adventure. Of his best-known books, perhaps Tik-Tok of Oz (1914) deserves special mention in that the story is essentially a blatant rehash of Ozma of Oz (1907) with a good dollop of The Road to Oz (1909) thrown in for flavor.
WW: How many years has it taken you to compile the information for "The Book Collector's Guide to L. Frank Baum and Oz"?
PB: I began the project early in 2002, and although the bulk of the writing was done by the end of 2004, I continued to add new information and photographs until the moment the manuscript left for the printer in the fall of 2008. And there have been some new discoveries since then that I hope to work into a second printing of the Guide.

WW: Why do you think the Oz books were dismissed by librarians and (for the most part) have gone out of print over the years?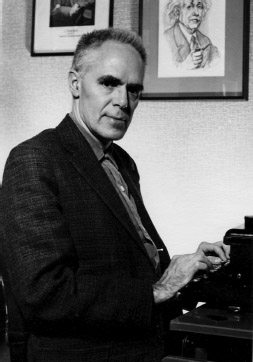 PB:
I agree with Martin Gardner, who offered several suggestions in his essay "Why Librarians Dislike Oz": that it was due to a contempt for the plain and unassuming prose style and lack of thematic "gravitas," a dislike (and distrust) of "series" books in general, the physical makeup of the books themselves (which couldn't withstand heavy usage), and also in no small part to the prosaic character of those people drawn to the library profession. I believe these factors combined over time to produce a perception that the Oz books were essentially "junk food." Once formed, such conventional wisdom becomes self-perpetuating; it helps bolster the ego needs of library professionals by reassuring them that they have sophisticated and discriminating tastes. But it completely fails to recognize the power that Oz has to capture the child's imagination. I think that even adults who fondly remember the books from their childhoods and reread them to this day still lose sight of how completely engrossed they were by them as children.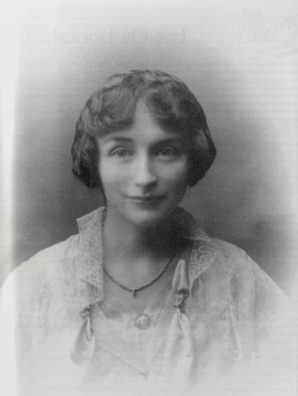 Baum's Oz books have never really gone out of print. As for the books of Baum's successors, I must assume that poor sales led to the Regnery Company's decision to discontinue them after Regnery acquired Reilly & Lee.

WW:
A number of people do not like the direction

Ruth Plumly Thompson

took with the Oz series, yet she ended up writing five more than Baum did. How do you think they hold up as children's literature?
PB:
I enjoyed many of Thompson's books as a child, but they didn't have the resonance of Baum's work. Even then I could sense their superficiality, and was not drawn to reread them nearly as much as the Baum books. And a few of her books I actively disliked, which is something I could never say about even the weakest of Baum's Oz stories.
WW: How groundbreaking do you consider The Wonderful Wizard of Oz to be in children's literature? Why?
PB:
Its importance was and still is phenomenal. Baum intended, first and foremost, to create a jolly good story, and in that he succeeded brilliantly. At a time when children's literature was overwhelmingly obsessed with providing moral instruction, Baum noted in his introduction that "The Wonderful Wizard of Oz was written solely to pleasure children of today." The suspense and scares throughout the story were crafted in the service of entertainment rather than to provide "cautionary" examples, so the threats against Dorothy and her companions are not due to their moral failings and the reader is certain they will prevail even while breathlessly awaiting the outcome.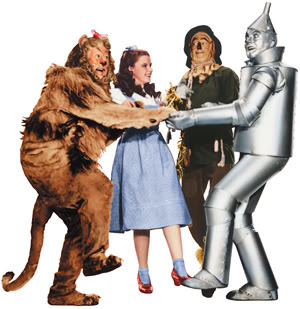 The enormous popularity of the book across many diverse cultures worldwide makes it clear that in his creation of a Scarecrow without a brain, a Tin Man without a heart, a Lion without courage, and a little girl seeking only to return home, Baum somehow tapped deeply into Jung's "collective unconscious" of human experience.
WW: What do you think of the 1939 film?


PB:
I have grown to admire it very much. Of course I loved it as a kid. Then when I became a "serious" Baum reader I dismissed it for its alterations and simplifications of the storyline. As an adult, with much more exposure to literature and film, I have a greater appreciation for what makes it such a remarkable achievement. The soundtrack alone sets it above just about any musical ever made.
WW: It seems that more Oz books and original artwork are becoming available at auction lately. How do you decide what to buy for yourself or resale? Do you have a personal limit on how much you're willing to pay for something, or do you get the bidder's frenzy?
PB: When it comes to Oz I am a collector first and a dealer second, although being a dealer provides me with an excellent rationalization for upgrading. My resources are definitely limited, so I am always very conscious of cost and set firm limits prior to any auction. For me, one of the greatest aspects of Internet bidding is the ability to submit a bid in advance of the auction date and then just walk away. If I win the item at my price, terrific; if not, I haven't been working myself into a lather waiting for the hammer to fall.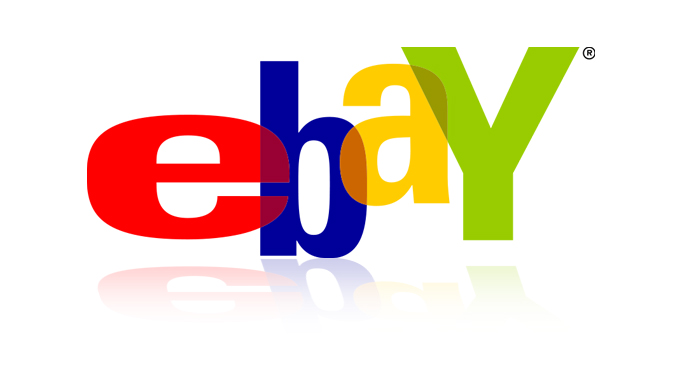 WW: As a book dealer, how has the internet affected your business?
PB: The Internet IS my business. The vast amount and diversity of material offered on eBay and book sites like Abebooks.com allows me to target what I wish to buy and sell in ways that would have been very difficult prior to the Internet age. It also takes a great deal of guesswork out of pricing, since it is easy to see what the competition is charging for a given book. Many old-time dealers bemoan this new transparency, but I think it is of great benefit to both buyers and sellers. The only ones who are really adversely affected are those who once profited from arbitrarily high pricing.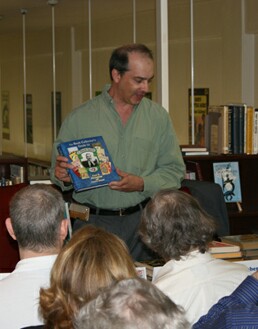 WW: "The Book Collector's Guide to L. Frank Baum and Oz" is amazingly thorough. Tell us about your research, and the various book collections you traveled to catalogue.

PB: I saw a need for a reference that covered all of Baum's book-length output, not just Oz, and with a special emphasis on ease-of-use. As a collector, I have always been drawn to auction and dealer catalogs, such as Schiller/Swann (1978) or Peggy Christian #11 (ca. 1970). The best of these provide basic bibliographic information without overwhelming detail, but also include capsule descriptions that feature interesting tidbits about the histories of the books themselves. I always viewed the project as a cross between Hanff & Greene's Bibliographia Oziana (1976/1988) and Greene's & Martin The Oz Scrapbook (1977). I wanted to produce a useful tool that was also "browsable" and entertaining.


The collectors I encountered were incredibly gracious, and with my collaborator Bob Schmidt I was fortunate to be granted unlimited access to some of the finest private collections in the country. I spent literally weeks examining just two of these. Some collectors preferred anonymity while others didn't mind receiving credit, but I became uncomfortable with the idea of pinpointing the locations of so many treasures and ultimately decided to keep the collections unnamed. Though I was constrained by logistics from visiting every available collection, those I did examine provided opportunities to photograph essentially every piece I sought, with a single exception (the dust jacket to the first printing of The Marvelous Land of Oz as mentioned above). We found interesting variants in even the most modest of "serious" collections, and there are still some east coast collections that I look forward to visiting in the future.



WW:

When you tell people you are a

Wizard of Oz

fan, what kind of reactions do you get?



PB:

Unless pressed, I generally keep my hobby to myself.

I suppose I present myself more often as a "Collector of L. Frank Baum" than as a "Wizard of Oz fan." Reactions vary widely: people with some knowledge of the books are enthusiastic and ask questions; people who collect other things can at least relate to it as a hobby and discuss their own interests; and some people just look at you blankly as if you'd said you play the washboard in a jug band or enjoy cow-tipping.

∆

When he first thought of going into the used book business, several dealers he knew said he'd have to be "crazy as a march hare." He lives with his beautiful wife, Catherine and their new son, Robert Louis in Southern California.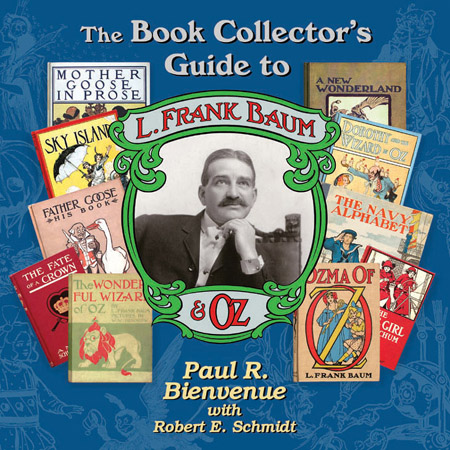 You may contact Paul at info@marchharebooks.com
March Hare Books online bookshop is here