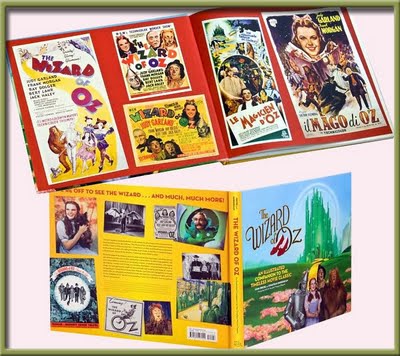 WW: John, for this book you worked with a new co-author, Jonathan Shirshekan. How did you two meet?
JF: Jonathan and I met in a brothel in Winnemucca, Nevada....
Actually, he started to email me on a sporadic basis about six or seven years ago: intelligent, beautifully written, comprehensive, informed letters about Oz and Garland, about collecting, preservation of archival materials, and etc. It wasn't until about two years ago that I found out he was 15 or so when I got his first correspondence; he's now 22, a college pre-med graduate, and preparing for medical school in 2010. His collection is amazing, and circa 2007 or so, he started wondering what could be done to share it. By then, we'd discovered we could talk easily, communicate well, and laugh to excess, so I suggested the book and collaboration. Insofar as our dynamic is concerned, it's been one of the easiest and happiest projects and processes imaginable -- speaking for myself, anyway. He's a whiz, personally and professionally.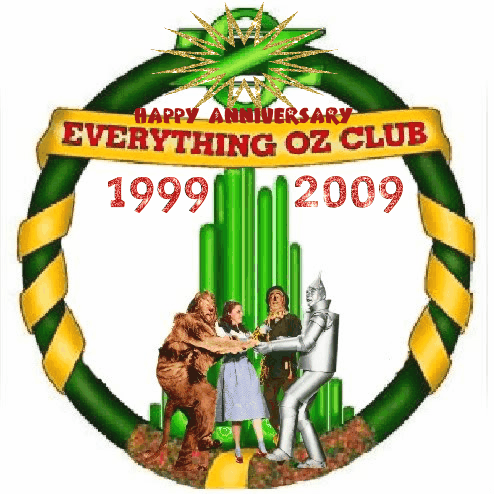 JS:
John and I met through an internet chat group, Everything Oz. I came to him when I acquired a scrapbook that belonged to Judy Garland. The scrapbook, WHICH I acquired from a gentleman who purchased it from her estate in 1978, was compiled and gifted to her by Oscar Doob -- or, at least, by his offices. Doob was the head of East Coast "exploitation" for Loews, Inc which owned M-G-M, and he was very thorough in chronicling Judy and Mickey's August 1939 tour to promote the film -- especially their two weeks-plus in New York City. There is a great deal of photography, clippings, and the like in the book that allowed John and me to illustrate and explain a lesser seen aspect of the film.the scrapbook to discuss exactly what it was I had and how to best preserve the material it contained. After a few years of occasional correspondence, we talked on the phone and instantly connected.
WW: John, after publishing several books on the MGM film and Judy Garland over the years, how did you manage to find new materials for this project?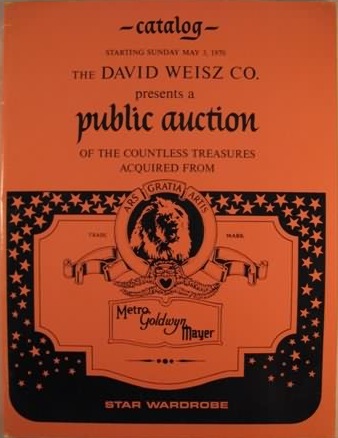 JF:
Planning, production, and promotion of
Oz
were done on the grandest possible Hollywood scale from January 1938 and well into 1940. As a result, there are countless research possibilities, archival investigations, and collections to search. Because M-G-M more-or-less junked its own history circa 1970 (by dumping production files, orchestrations, and etc., for all films into a landfill), the hunt has become even more intensified, as there's no central studio source for even the basic information. To some extent, it's like gathering together a million-piece jigsaw puzzle, wherein some pieces no longer exist and the others have been scattered all over the world from a low-flying plane!

WW: Were there any materials you would have liked to include in the book, but either were unable to get permission or discovered after the book went to press?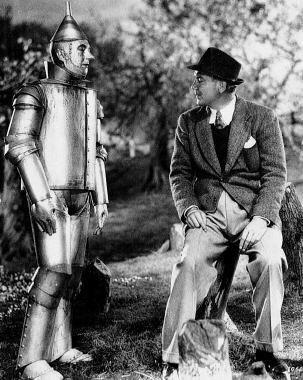 JS:
I wish we could have included never-before-published photos from the Victor Fleming scrapbook. However, we decided they weren't really right for this project. Fortunately for us fans, John did a brilliant job integrating them into the booklet that will be included in the
Oz
deluxe DVD package release.
JF: Well, as Jonathan noted, we put aside some of the rarest stuff, as a "collector's book" wasn't the desire of those publishing this package. But, as I said, much of that rare material has already found a home in the DVD set book and will appear in the Bugle. One thing about Jonathan and my book that especially pleases me is that we've been able to use a lot of Denslow and Neill artwork throughout. This shows anyone who reads (or "looks") exactly what movie audiences of 1939 would have been "expecting" or would have known of Oz at that time, and it also presents a very clear-cut reminder that Oz didn't spring from the loins of Louis B. Mayer and M-G-M.

WW:
Jonathan, growing up in the age of the internet, how have you managed to collect Oz items at reasonable prices?
JS:
It is my experience that the internet has created a duality of sorts in collecting. On one hand, pieces that were considered extremely rare and demanded high prices, such as the 1939 Bissell Carpet Sweeper, have lost their status, as more and more examples have surfaced. Thus, these items, though still incredible, can be obtained at a more reasonable price.
On the other hand, the internet, and all the frenzy associated with it, has people scouring their attics and basements. The yield has been incredible, bringing forth one-of-a-kind relics from the film. It is for these collectibles that the highest prices are paid. Along the same lines, sellers also hype, or down right misrepresent, fairly common items as being "rare" or "unique." One of the most startling examples I've encountered was the sale of a reproduction Grauman's Chinese Theatre premiere invitation from the 2005 deluxe DVD set. It was represented as an original and sold for a little over $100. I find that I have to be extremely aware of what I am buying and to budget myself by establishing a high bid beforehand. It is certainly not easy, but I commit myself to a reasonable market price and accept that I may not "win."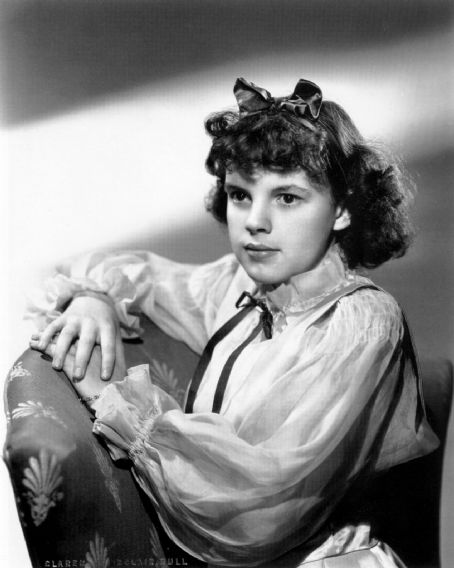 WW:
John, what is the most treasured Oz related item in your personal collection and why?
JF: Too many personal and "association" items come to mind for me to offer a simple or single example. The Grauman's premiere program from 1939. The copy of Laughing Dragon of Oz that Dick Martin found for me in the mid-1960s in Chicago ($6.00!). The 1st edition/2nd state of Life and Adventures of Santa Claus I bought around the same time ($5.00!), and then had autographed by Baum's son, Harry Neal, at one of the early Club conventions. Or, diversifying a bit, how about an original 1931 (or thereabouts) 8x10 publicity portrait of Judy Garland, which she autographed in pencil on the back at the time as "Frances Gumm"? :)
That's just off the top of my head. I'm sure if I gave it more thought and looked around, I'd have lots to add -- or even to replace some of the foregoing.
WW:
Jonathan, were you surprised to discover how many Oz pop culture items there are from 1939-1940?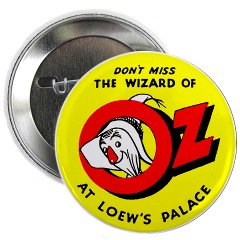 JS:
I was never surprised by the number of pieces associated with the 1939-1940 release of the film. I was more surprised by how characteristic the merchandise is of the post-Depression/pre-WWII era. The packaging was nominal (if even existent), and the merchandise itself was more or less practical in nature. Instead of snow globes or pill boxes, as we see now, they made soaps, clothing, carpet sweepers--all goods with a functional role. The items are also much smaller than what is seen today. It's going "green" in a time when the implementation was a necessity.
WW:
During your research for this new book, did either of you uncover any previously unknown material?

JF:
What seems to turn up now is the second or third generations of families whose ancestors were somehow involved in the film and who kept souvenirs of their work: set reference stills, a random snapshot, production files, script pages -- that sort of thing. And since it's the "how they did it all" aspect of
Oz
that fascinates me (rather than a compulsion or financial ability to collect, per se), this is the type of material that fascinates me. Such material is used rather sparingly in the book, as the publisher and packager wanted it to be a kind of basic Oz "primer" for those who seek the simple "making of" story...and mostly in photo and artwork, rather than text. But we scattered the rare studio paperwork and photography throughout -- and I was able to use much more of it in the different, 52-page mini-coffee-table book that accompanies the release of the new DVD set. AND even more of it will appear in the Autumn "M-G-M issue" of the
Bugle
-- and future
Bugle
issues as part of the continuing "M-G-M Scrapbook" feature (thanks to Scott Cummings and Marcus Mebes).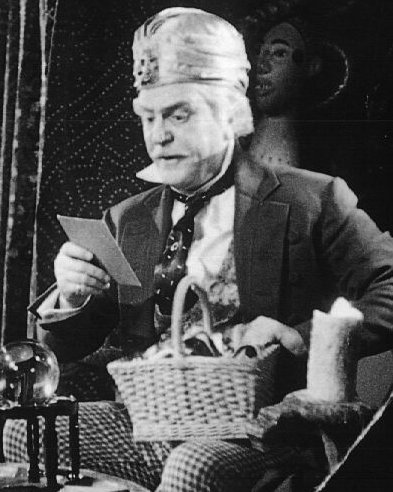 WW: Many people have said that Frank Morgan wore L. Frank Baum's coat when he played the wizard. Any truth to that?
JF: At this juncture, it's impossible to tell. When researching her Making of The Wizard of Oz book more than 30 years ago, Aljean Harmetz spoke with the film's publicist, who swore it was true. No one in the Baum family (who was around in 1939 and who knew Maud) remembers anything like that having happened. But it's one of those stories that SHOULD be true.

WW: Tell us about the first time you saw the MGM film.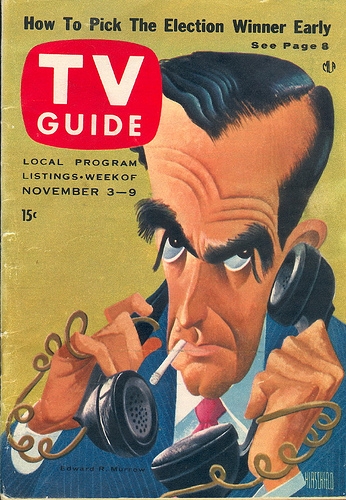 JF: It's an oft-told tale, I'm afraid, but in brief: I was (as I always say) smashed down in front of the TV set by my cousins in Peshtigo, Wisconsin, on November 3, 1956 -- the night of the first Oz network telecast. I already loved (and was encouraged by my parents TO love) music and musical comedy TV and film and records; Oz coalesced all of it as nothing before or since, from my very first viewing. Over the next two years, I discovered the Oz books, Judy Garland record albums, Garland movies on the early or late show on television, different ways to research Frank Baum (et al) at the Milwaukee Public Library...ad infinitum. Then I joined the Oz Club at age 11 -- and I've been with it )(and AT it!) ever since.

JS: I was a very young child at daycare when I first saw the film. I was never keen on the idea of "going out to play" so keeping me out of trouble (and out of the house) was difficult for my babysitter. The babysitter plopped me in front of the television and placed a VHS tape in the player. Although it had been taped off of the television, and the quality was terribly poor, I still recall being completely captivated. Little did she know that an attempt to keep me occupied would translate into a life-changing experience. But that's when my fascination with Dorothy and her Oz adventures began to take root.
WW: What is your favorite story about the making of the film? Behind the scenes stuff.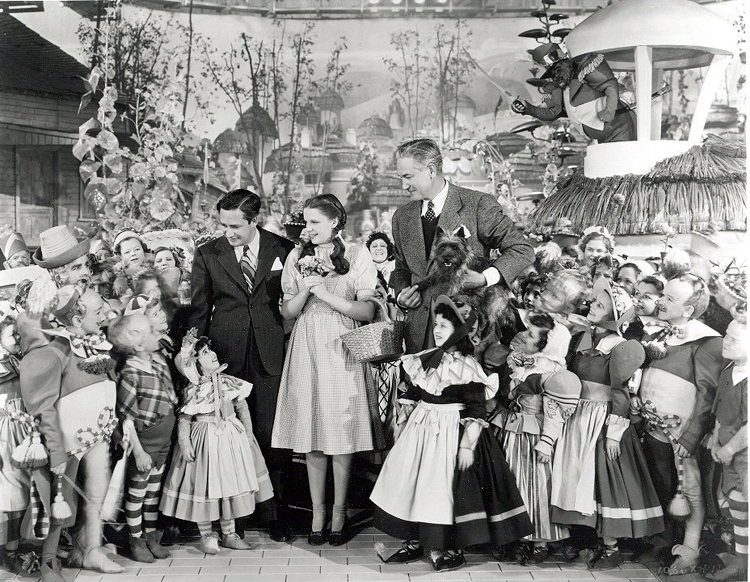 JS: My favorite story, though not all that new, is the experience the "Munchkins" had on the lot during Christmas of 1938. Margaret Pellegrini, with her zestful storytelling, recalls the incident the best. She credibly accounts that Judy was given her own "dressing room on wheels" that year, signifying her rise as a star. Judy allowed each and every Munchkin a tour and, at the end, gifted them with a personalized signed photograph. Later, she produced a huge box of candy which she placed on the Yellow Brick Road in Munchkinland and enjoyed the treats with her fellow actors. "Sweets for the sweets," she told them. I can only imagine how wonderful an experience that must have been.
WW:
If you could change any actor who was in the film, who would you choose and why?
JS:
It may be my unyielding love for the film, but I cannot imagine any different actors in the film. Each person gave a brilliant performance, and the roles were so well written for each actor's persona. What I would change is the deletion of the reprise to "Ding-Dong! the Witch is Dead" in the Emerald City. From what we can tell, it was such an exciting and well orchestrated piece that really would have heightened the plot. Further, the last fourth or so of the musical lacks a musical number. I would call its removal a mistake.
WW:
What is your favorite scene in the movie and why?
JF: The scene that begins with the long camera pan of the poppy field -- and then "meets" Dorothy & Co. as they emerge from The Lion's Forest, and they first see The Emerald City in the distance. If Heaven doesn't present the same visuals, vista, and musical underscoring, I ain't goin'!

JS: My favorite scene has followed me from childhood to adulthood. It is that moment of ultimate brilliance when Judy Garland becomes Dorothy in her performance of "Over the Rainbow." As a child, I could relate to her desire to escape into a world of dreams. As an adult, that relation still follows me, but it's coupled with a deep appreciation of the finest entertainer the world has ever seen.

WW: John, as a Judy Garland expert, what are some of your favorite versions of "Over the Rainbow" that she performed over the years?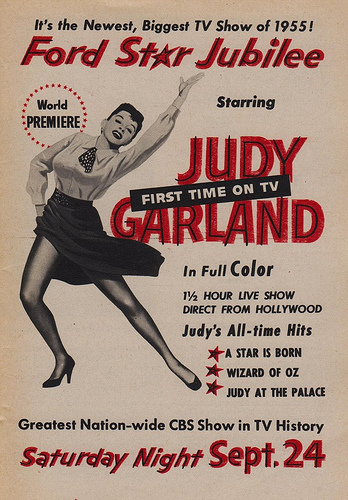 JF: Well, I much prefer Judy's 1939 soundtrack version to her 1939 Decca studio recording; we always refer to the latter as the "dance-band rendition." For an aural/visual combination, it's difficult to imagine anything being more powerful than the surviving kinescope of her "Rainbow" performance on TV from 1955. It was the finale of her first "special," and that clip was revived to great response as the closing number of the 1985 PBS-TV documentary, "Judy Garland: The Concert Years." Her audio recordings for Capitol are difficult to top as well: in the studio in 1955 and 1960 and at Carnegie Hall in 1961. (Of course, it wasn't professionally recorded, but I also have the extraordinary memory -- and a horrifically muffled but treasurable bootleg audio tape -- of the manner in which she performed it the first time I saw her in person/in concert on May 7, 1965. She had extreme laryngitis but belted her way through the show, regardless. However, there was so little voice left by the time she got to "Rainbow" that she had to "talk" most of it. But between her underplayed, extraordinary acting ability, charisma, desire to please, the 33-piece orchestra accompanying her, 4500 people WILLING her to get through it, and the fact that she somehow managed to perfectly sing the last eight bars and send the final "why can't I?" ringing through the Arie Crown Theatre, it was pretty potent :)

Or do I sound like a fan?!
WW:
I know you're a fan!! What is your opinion of the post-1939 films? (Return to Oz, The Wiz, Muppets Wizard of Oz, Tin Man miniseries)?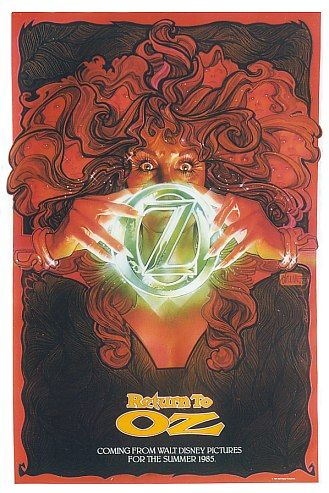 JF: I love The Muppets, although the modernization to which they fell victim didn't do much for me. I couldn't watch Tin Man; I hate these "adult" let's-piss-all-over-the-real-and-happy-and-pure-Oz "authors" and conceptualizers...and that includes the Wicked books, too. Return to Oz was fatally flawed by ignoring what made the Oz stories special and palatable and unforgettable in the first place: joy and laughter and entertainment. (It has some fleetingly glorious moments, though, and some excellent performances and "creaturizations.") And while I thought The Wiz was wonderful fun in the Broadway theater back in the mid-1970s, the film was a disaster. It was a toss-up as to who was more embarrassing to watch or "take": Jackson or Ross.

JS: The post-1939 Oz films have the predicament of being compared to their ultimate predecessor. Thus, in all of the adaptations that followed, filmmakers had a task of creating a presentation with its own identity. I find that struggle to be so apparent, particularly in Return to Oz, that the films become unenjoyable. It's also reasonable to claim that general audience flock to reincarnations of Oz because of their familiarity and regard for the 1939 film. It is my position that the alignment of talent that occurred in 1938 to generate such a supreme product has never been matched.

WW: John, you've been a member of the International Wizard of Oz Club for quite some time now. How do you feel about the books vs. film debate within the club?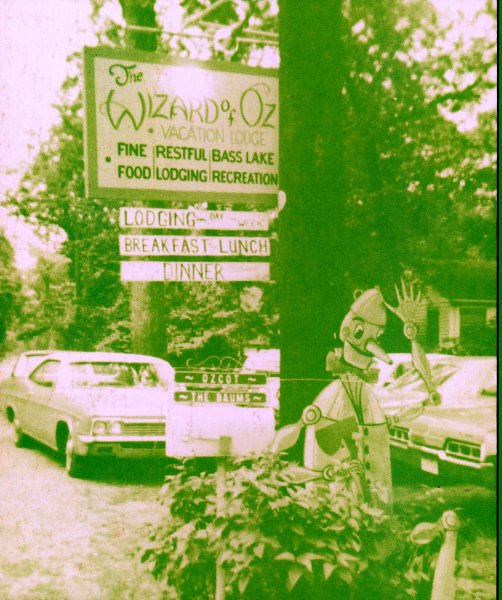 JF: To me, there's never been a debate, perhaps because "back in the day" when I joined and began attending the annual Ozmapolitan Conventions in Indiana (annually from age 12), I was basically the only movie-oriented member. BUT, if one foot was planted firmly in M-G-M, my other foot was rooted in Baum, Denslow, Neill, Reilly & Lee, To Please A Child, and on and on and on. I loved it ALL. I corresponded with Ruth Plumly Thompson and Eloise McGraw (Merry-Go-Round in Oz was just about to be published that autumn) and many of the Club honchos and movers-and-shakers. One and all were older than I...and every single one of them was kind, encouraging, generous, supportive, enthusiastic, fun, and wonderful company.
WW:

Jonathan, have you attended Oz events over the years? If so, what are some of the highlights for you?

JF:

I have attended the festivals in Indiana, Wamego and Chittenango. Each one has its own charm but the most memorable thus far has been Chittenango. It was wonderful that the town is so proud of their Baum heritage and so eager to welcome us Ozians. The festival was also my first public presentation on

Oz making it even more special.

WW: Why do you think Oz still resonates with people after 100 years? (By the way, next year is the 100th anniversary of the first filmed version by L. Frank Baum's Oz Film Manufacturing Co.)

JF: Actually, I always think of the first filmed
version as being that footage done for the (Baum's) 1908 Radio Plays.... For me, Oz resonates due to its originality, astounding and appealing characters, and ceaseless ability to take one on "the journey" -- from page one of virtually any of the books. Veteran Club member Dr. C. Warren Hollister wrote about and referenced the "three-dimensionality" of the Oz series, and I never fail to cite this when I discuss Baum (et al). From Chapter One, Page One, we all march right into the text and travel the route and adventures as they happen. And the sheer entertainment value of the stories (and the incomparable entertainment power of the authors and illustrators -- and M-G-M filmmakers) is well-nigh immeasurable.

JS: L. Frank Baum should be credited for his talent as a captivating storyteller and for his deep understanding of the human condition. The rudimentary message contained within "The Wonderful Wizard of Oz" is the discovery of inner strength and the triumph of good over evil. Further, Dorothy's longing to return home beckons to the human plight for companionship. Baum's genius is apparent in his ability to convey such profound messages in a manner that entertained and delighted. It is he who provided for the longevity of Oz.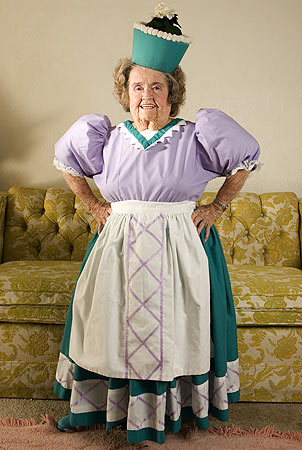 WW:
Any plans for a 75th anniversary project?
JF: LOL -- This topic came up when I sat with the powers-that-be at Warner Home Video in March to discuss potential extras for the September's DVD set release. I told them they only had two options for the next anniversary in five years: they'd either have to develop technology that puts any viewer right INTO the film action...or send Munchkin Margaret Pellegrini and me door-to-door to visit with anyone who bought it AGAIN.
WW:
Lastly, why should people buy yet another MGM Oz tie-in book?
JF: Hopefully, they'll buy it for (and find in it) the sheer entertainment value it attempts to provide. We've tried to tell the story of Oz from 1900 to 2009 -- with, of course, major Metro emphasis -- and with a clear-cut thesis of celebrating Baum, Garland, and M-G-M for THEIR capacity to so thoroughly, timelessly entertain.

JS: This book aims at satisfying a broad audience. We've taken the time to "catch up" the fan who may not have had access to the previous histories. We've also taken care to interest the fanatic by assembling a great number of newly discovered images or using familiar images in a fresh way. It is also written in a much more accessible and entertaining manner than some of its predecessors. As John helped me discover from the beginning, "It's Oz. If it's not fun, you're doing it wrong!" ∆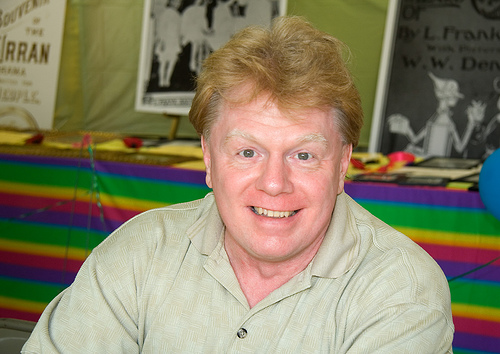 John Fricke lives in NYC and has been instrumental in promoting Oz to the greater public for many years. He is not only a writer, but also a producer, director and performer. He has won an Emmy for his work on the American Masters television series, and was nominated for a Grammy for his liner notes to the Judy Garland: 25th Anniversary Retrospective CD. John can be reached at johnfricke@aol.com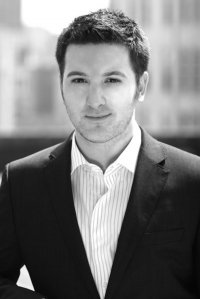 Jonathan Shirshekan lives in St. Louis, Missouri and is one of the foremost Oz collectors, researchers and preservationists. He will be at the International Wizard of Oz Club's 2009 National Convention in Manhattan, Kansas with John Fricke. He can be reached at jshirshekan@mac.com

"The Wizard of Oz: An Illustrated Companion to the Timeless Movie Classic" is due to be published this Fall. A preview is available here: Preview

Blair Frodelius lives in upstate New York and is the editor of The International Wizard of Oz Club's Electronic newsletter, The Ozmapolitan Express; The Daily Ozmapolitan; and OzProject.egtech.net. He can be reached at blair@frodelius.com

--Interviewed by Blair Frodelius; Aug 21 & 31, 2009


Home Again