The Lost Boy
A Conversation with Joshua Patrick Dudley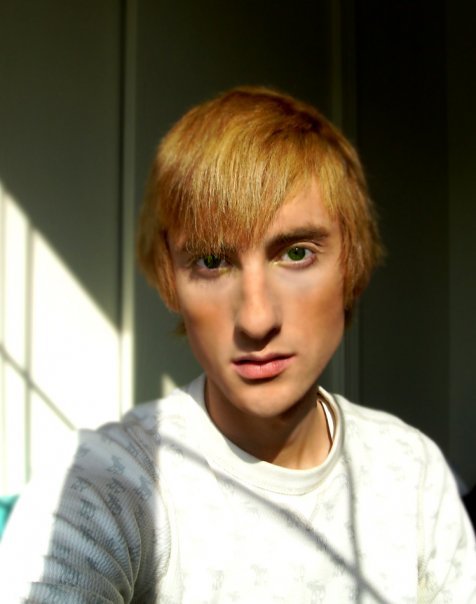 Joshua Patrick Dudley has a unique take on the Oz story. He's been working on a series of Oz books that assumes Oz is a real place where anyone can go (if lucky enough). Not only that, but his books are written in the first person, giving them a storyteller quality that draws readers in. I asked him what inspired him to write a trilogy about his own journey to Oz...

JPD: When I started writing the story, I knew that there would be too much information for any normal human to handle, so I knew that I would have to spread it out in a series. I have an odd fascination with the number three, so a trilogy sounded perfect!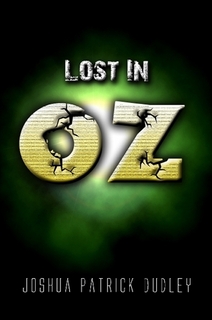 WW:

Is your book set in an alternate reality or does the Land of Oz really exist somewhere?

JPD: The Land of Oz definitely exists, somewhere. The characters are brought into the Land of Oz, inside the story of "The Wonderful Wizard of Oz" but their presence is what alters it to appear to be a different reality like Oz.


WW:

Dorothy spent most of her first visit to Oz trying to get back home. Would you choose to live in Oz? Why or why not?


JPD: Like Dorothy, I'm sure I would grow homesick. But, if I still had a way to see, or stay in contact with my friends and family, I would move to Oz in a heartbeat. My bags are already packed.


WW:

Family is very important to you. Who are some of the people who have influenced your life the most?

JPD: My mother and both of my grandmothers have been the biggest influence in my life. They all share a love for the arts, including music, literature and theater. They have all influenced me to stick with my dreams, even when times are tough, and have assured me that everything works out one way or another.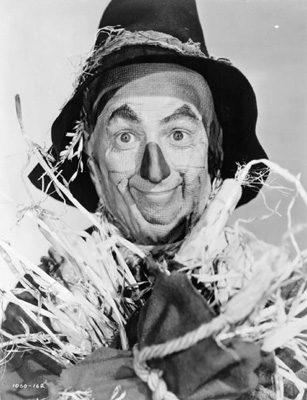 WW: Tell us about your experiences with Oz while growing up. What character do you identify with the most?

JPD: Growing up, I watched the MGM musical of the Wizard of Oz, at least twice a week until I was about fourteen. I had written Oz plays, one entitled "Christmas in Oz" when I was in the fifth grade and I had sewn a reproduction of just about every Oz costume there was. The Scarecrow was always my favorite to dress up as, because I related to him the most. I didn't really have too many concerns, besides learning everything there was to know about Oz. So like the Scarecrow, I was in search of a brain, an Oz-Brain.


WW:

I'm sure you've read most if not all of the 40 official Oz books. What are some of your favorites and why?

JPD: My absolute favorite is book number seven, The Patchwork Girl of Oz, by L. Frank Baum. I thought it was one of his most creative stories, filled with fresh ideas and some of the best new characters. Two of my personal favorite characters, Scraps (The Patchwork Girl) and Bungle (The Glass Cat) were both introduced in this novel and I found their characters very intriguing. My list of favorites continues mostly with the stories written by L. Frank Baum. I have nothing against Ruth Plumly Thompson's (pictured below) continued stories of Oz, I simply prefer Baum's writing style and sense of wonder.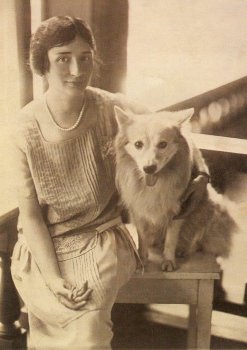 WW:

There are Baum camps and Thompson camps in the world of Oz fandom. How have Oz fans reacted to your books?


JPD: At first, most of the emails I received were from angry Ozians, telling me I was ruining the stories of Oz. Then, a wonderful thing happened. Children found my book. I'd say fifth graders are the reason my novels have become such a success. Most of the Oz community eventually joined my side, when they learned that my stories were altered versions of Oz and that the main idea of the stories was to preserve Oz in its original Baum-state.




WW:

Why do you think Oz resonates with so many people after 110 years?

JPD: I don't think that question has just one answer. I think Oz connects with every person in a different way. Some people simply love the astonishing stories told in this classic American fairy tale, some love the MGM movie, others can find interest in Oz by simply relating the stories to the lives of authors, or relating it to the history of other countries, such as our own. I do think it is safe to say that everyone loves Oz and Oz has a special connection with everyone, everywhere.


WW: After the third and final book in the series comes out in early 2011, what are your plans for Oz?



JPD:

After I finish the Lost in Oz trilogy, I have another series of Oz books in the works. I don't want to reveal too much, but the series will start with a new group of characters, that are somehow connected to the characters of Lost in Oz. The characters from the first novels will be back, but they will play a new role in the history of Oz. I'm not planning this as another trilogy; I want to feel free to write as many more adventures in Oz as I can, so we will just call it a series for now.



WW:

You are also planning a graphic mini-series based on Book 1 in the trilogy. Can you tell us about the artists and how you came to work with them?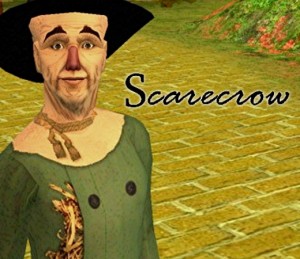 JPD:

Well, those are two separate projects. Yes, there is a

graphic-novel version of the first books in the works, but there is also an animated, on-line mini-series, being created in the Sims 2. The graphic novel has been in the works for a while, am I'm just starting to get some sample artwork from a few different artists that I am considering.

Also on Facebook, I found a very talented artist, Benjamin Kissell, who will be doing all of the interior artwork for the comic series.



The on-line mini-series, is being created by various people all over the world, who I met on Facebook. Most of the artists for the mini-series are about seventeen and very talented. Each of the seven parts of the mini-series will be created by different Sims director, using the same characters.

I also have a brilliant composer, Isaias Garcia who will be composing an original score to the mini-series. I'm really excited to see how that all plays out.


WW:

You're running an online contest for someone to win a cameo in the final book. Tell us more about that. What role will they play?



JPD:

The contest is open to anyone, of any age, and involves writing a two hundred to five hundred word essay on who your character would be in Oz. The winner will play a role vital to the characters' journey out of Oz permanently. All entries should be sent to LostinOzCameo@yahoo.com, please include your full name, your age, your email address and your mailing address. There is more information at www.LostinOzBook.com


WW:

What Oz events do you plan on being at in 2010?

JPD: This year I will definitely be appearing at Oz-Stravaganza

from June 4-6, in Chittenango, New York. Then in September, I will be at Chesterton, Indiana's Wizard of Oz festival, running September 17-19. And in October, I will appear the Grand Re-Opening of Matilda Joslyn Gage's home in Fayetteville, New York from October 8 - 10, which is also known as The Wonderful Weekend of Oz. There may be a few more popping up, but they are not confirmed yet.

WW:

What do you do in your non-Oz author life?



JPD:

In my non-author life, I like to explore other forms of artistic expression. I write and record original musicals, have performed on many theater stages and I love creating computer generated artwork. My favorite thing to do, still author related, I guess, is teaching creative writing workshops in middle-schools across the country. I get to spend a day with students and talk with them about the writing process, before we all put our brains together and write a story as a class. The experience is the most rewarding and exciting thing I think I have ever done.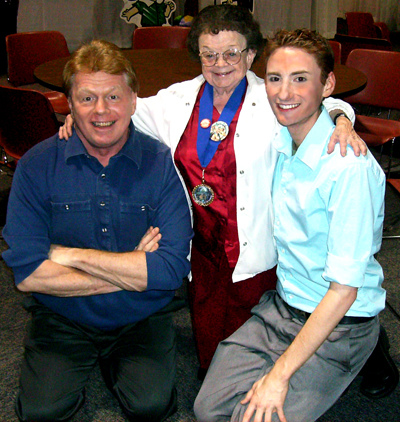 WW: Tell us about your favorite personal Ozzy moment in your life.


JPD: I'm sure a lot of people say this, but meeting the Munchkins, John Fricke (pictured at right: John Fricke, Maryellen St. Aubin and Joshua Patrick Dudley) and the Baums has probably been the best and most rewarding Oz experience I have had to date. To feel like I am somehow a part of something so huge and grand, is a wonderful feeling. John Fricke has been the biggest inspiration in my Oz journeys and I am proud to say he has become a dear friend of mine.

WW:

If you had one magical item from Oz, what would it be and why?


JPD: I would love to have a copy of Glinda's Great Book of Records. It would be so thrilling to learn what was really happening in Oz now, and what the characters have done since the end of the official forty books. ∆

Joshua Patrick Dudley pursues a variety of artistic endeavors including writing, graphic design, acting, singing and dancing. Joshua also is working on a non-Oz hip-hop album. Joshua lives in Manchester, New Hampshire, where he recently completed the third installment of his Lost in Oz trilogy, "Temple of the Deadly Desert".


You may contact Joshua here
Joshua's Lost in Oz Website is here
Joshua's Personal Website is here