Cocktail Tales
A Conversation with Paul G. Tuennerman


""Extending Tales of the Cocktail beyond its current confines has always been an aspect of our business plan."
- Paul Tuennerman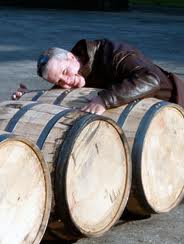 Paul G. Tuennerman along with his wife Ann, spearhead the world reknowned festival known as Tales of the Cocktail. Starting out his food and beverage career as a teenager working at Arthur Treacher's, eventually led him to settle in NOLA where he serves as the Executive Director of the New Orleans Culinary & Cultural Preservation Society. Tales of the Cocktail itself is growing in new directions this year, with a new festival planned for Vancouver, Canada this spring. I asked Paul how this all got started...


GSN:

Tales of the Cocktail has been gaining momentum since it started as a relatively small gathering of cocktail lovers in the Hotel Montelone in 2002. What was the inspiration that led to the very first gathering?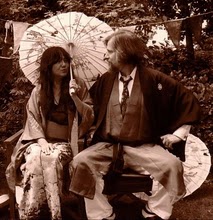 PGT:

The 1st Tales of the Cocktail was actually a Media Event, documenting the 1st Anniversary of a Walking Tour of New Orleans' Historic Restaurants and Bars. In Ann's usual style, she convinced the likes of Dale DeGroff, Jared and Anastasia Miller

(pictured at right)

as well as other influential participants in the resurgence of the classic cocktail, to attend this event. It was an unqualified success and as such, the decision was made, to make it an annual affair.



GSN:

What are a few of the most memorable and meaningful moments for you during Tales?



PGT:

That's a rather difficult question to answer; at the risk of sounding cliché, there have been so many moments that are etched in my mind, I can't narrow it down to a few.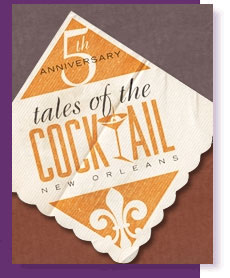 I think Tales of the Cocktail 2007, overall, was an important milestone for Tales of the Cocktail. It was our "breakout year." Other memorable moments were the 1st International Spirited Awards, the 1st Presentation of the Helen Davis Award, countless encounters with Kevin Brauch, the "Thirsty Traveler," and endless conversations with participants who detail what Tales of the Cocktail means to them, personally, and how it has impacted their lives.



GSN:

A few years ago, there was a bill introduced to deem the Sazerac the official state cocktail of Louisiana. It got voted down. Do you think there is a growing stigma about alcohol use in today's culture? If so, what in your opinion is the best way to overcome it?



PGT:

If you recall, we were successful in introducing and passing legislation commemorating the Sazerac as the Official Cocktail of New Orleans. As for any perceived stigma regarding alcohol use in today's culture, I guess it depends on the companionship you keep. Honestly, I think that died in 1933.



GSN:

In addition to your TOTC work, you and your wife Ann host the weekly program "The Straight Pour". How do you see media such as radio working to promote drinking culture over the next decade?



PGT:

These are rather interesting times with respects to Media. Technology allows individuals to access their intended audience, through various mediums, around the world, in real-time. As a result, I think that movements, such as the resurgence of the classic cocktail, gain momentum much faster and compress the time line, in comparison to previous global trends as recent as within the last decade or so.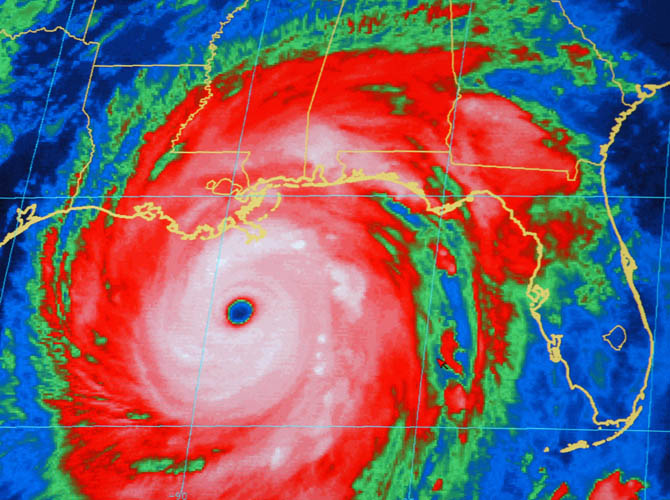 GSN:

Tell me about your part in creating the New Orleans Culinary & Cultural Preservation Society. Do you see the potential loss of traditional New Orleans food and cultural traditions, due to the destruction from Katrina

(as seen on the left on 8/29/05)

?



PGT:

In all honesty, Hurricane Katrina has turned out to be a proverbial blessing in disguise. I think history will document that Hurricane Katrina was a turning point for New Orleans and the beginning of its rebirth. As such, interest in, and the cultivation of, New Orleans' Culinary and Cocktail Heritage is flourishing.



GSN:

What is the one personal accomplishment of which you are most proud?



PGT:

Providing opportunities for individuals in our industry to learn, develop and prosper.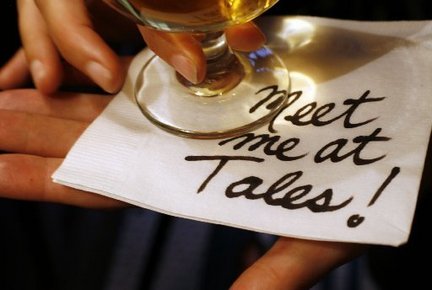 GSN:

Do you see a link between the success of Tales and the resurgence of classic pre-prohibition cocktails, or are they two serendipitous events?



PGT:

I think they're one in the same. Ann and I are mere "stewards". Tales of the Cocktail is the industry's event. Our role is to protect its mission and to facilitate growth. I think Tales of the Cocktail is simply a vehicle from which the networking and sharing of ideas and passions related to hand crafted spirits and cocktails, is allowed to germinate and blossom.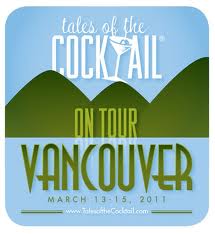 GSN: You recently announced that Tales of the Cocktail is hosting a "road show" starting in Vancouver in March 2011. What was it that attracted you to Northwest Canada?



PGT:

There are numerous places around the world where the resurgence of hand crafted spirits and cocktails are flourishing. In the end, we had to pick one. The cocktail scene in Vancouver is very mature and those who are participating in this movement are unbelievably passionate and committed.



GSN:

When you're not busy promoting events and cocktails, what do you do in your spare time?



PGT:

Interestingly enough, most people are under the misconception that this is all I do. I'm actually a senior executive of a flourishing restaurant group based out of Dallas, Texas. So the question is better put as, when you're not hard at work assembling and executing strategies for the development of your restaurant company, what do you do? And the answer would be that I spend it promoting events and the resurgence of hand crafted spirits and cocktails. :)



GSN:

Have you an original cocktail you've created that you can share with our readership?



PGT:

No, I've been too busy enjoying all the fantastic, delightful and complex creations of those who toil behind the rail on a daily basis.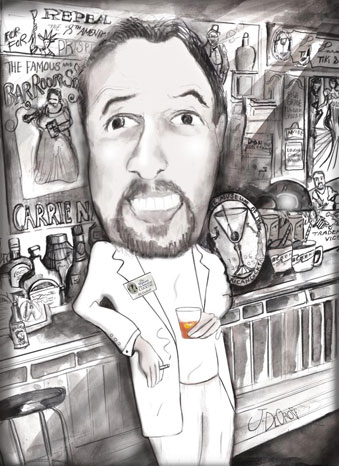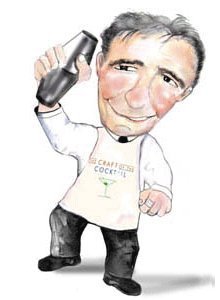 GSN: There is a King Cocktail

(Dale DeGroff at left)

and a Dr. Cocktail

(Ted Haigh at right)

. How did you and your wife Ann get the monikers "Mr. & Mrs. Cocktail"?



PGT:

Honestly, I can't remember. If one of your readers wants to take credit, it's up for grabs.




GSN: Do you see the mission of Tales primarily as education?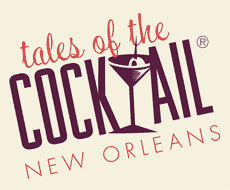 PGT:

I think one key feature of Tales of the Cocktail that separates us from a host of events that have recently appeared is just that. The foundation of Tales of the Cocktail is centered on the networking and sharing of knowledge, ideas and passion for hand crafted spirits and cocktails. Tales of the Cocktail attracts the historian, academic, artist and enthusiast alike. It's not a multi-day binge, it has always been and always will be, an educational event.



GSN:

What are some of the exciting new things you have lined up for Tales in the Summer of 2011?



PGT:

Ahh, I'd tell, but then I'd have to kill you. Why spoil the surprise?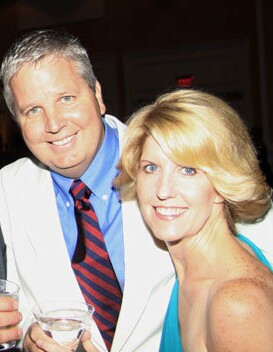 When not in New Orleans, enjoying the culinary and cocktail heritage of one of America's most fascinating cities, you can find Paul and his supportive and understanding wife Ann, at the
Pier 121 Marina
in Lewisville, TX, aboard their boat Mr. Cocktail.
Blair Frodelius lives in upstate New York
and is the editor of Good Spirits News.
He is also a full-time professional musician
and is co-founder of Out of the Box Entertainment.
He can be reached at goodspirits@frodelius.com

- Interviewed by Blair Frodelius; December, 2010