GSN:
You've written three cocktail related books in the past eight years (Esquire Drinks, Killer Cocktails & Imbibe!) with a new volume coming out November 2, 2010 entitled, Punch: The Delights and Dangers of the Flowing Bowl. Was there a natural progression between volumes, or did you have an agenda in mind while writing each one?

DW:
Well, Esquire Drinks (2002) was an attempt to both update the old Esquire drinks guides and preserve the weekly web column I'd been doing—essentially, a blog, before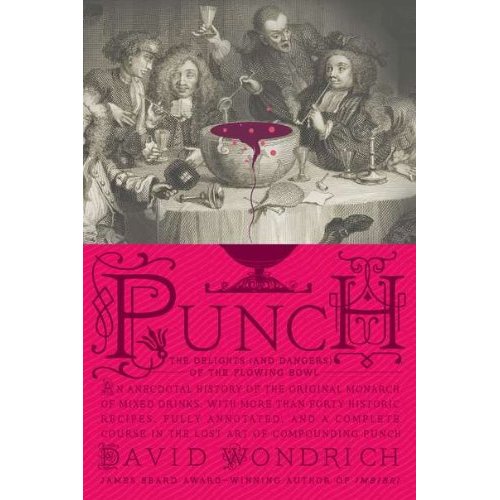 there were such things—between the covers of a book. With Killer Cocktails (2005) I tried to make a little much-needed cash and, at the same time, get a little of what I'd learned in the three years since Esquire Drinks down on paper. Both of those books were of the no-prior-knowledge-needed type, as far as the reader was concerned (and, I'll confess, to some degree as far as the writer was concerned, too). Imbibe! (2007) was an attempt to get beyond that; to write a book for everyone who already had The Craft of the Cocktail and the Joy of Mixology; who knew how to mix drinks and wanted to get deeper into the historical aspect of it. Plus I secretly wanted to give bartenders a book that would summarize all the techniques, lore and felicities of pre-Prohibition bar culture in one handy package. Punch is a little bit different, in that I go into mixing punch in some detail, so it's in depth like Imbibe, but with a focus that's both narrower—one class of drink only—and broader, since it covers some 400 years of drinking. Plus, it's got pirates.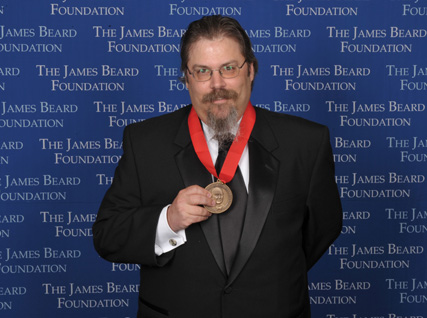 GSN:
You won a James Beard award for Imbibe! which was an impressive feat since most of the book awards seem to go to wine oriented books. Why do you think wine still trumps the cocktail and spirit world in terms of high culture? How can that be changed?
DW:
Wine is rarely mixed with Red Bull. The cocktail has a whole disreputable frat-house wing that keeps many from taking it seriously. On the other hand, who wants to be taken seriously? If making the cocktail get the same degree of respect as wine means making it seem like homework, I'm against it.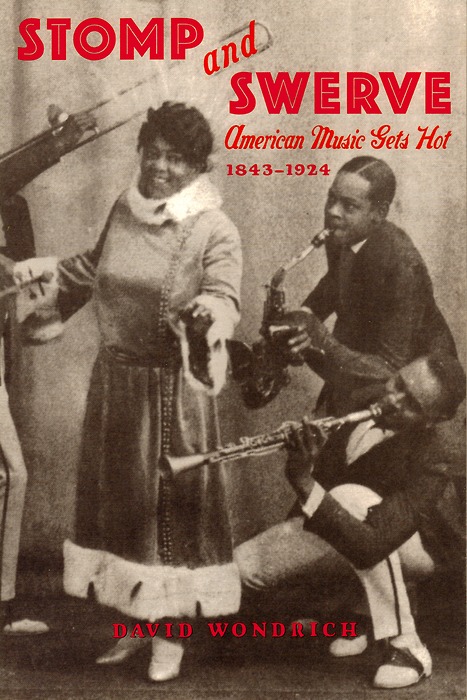 GSN:
You've also written a book about the evolution of early American popular music titled Stomp and Swerve: American Music Gets Hot, 1843-1924. Is this a particular interest of yours?
DW:
I wrote about music (old jazz, hillbilly music, western swing, ragtime, like that) for the Village Voice and the New York Times for a few years, as a way of blowing off steam when I was an English professor. If I could have made a living doing it, I'd still be doing it now.
GSN:
I seem to recall recently reading that you play ukulele. Any other instruments?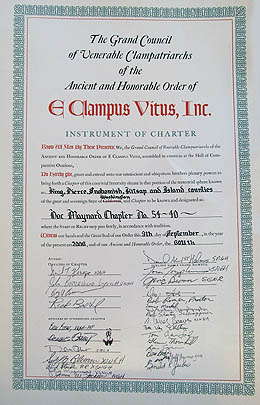 DW:
I spent ten years playing bass in rock & roll bands; fun. Mostly.
GSN:
What can you tell us about your association with E. Clampus Vitus? Was this one of your bands?
DW:
No. Actually, it is a 150-year-old organization devoted to Gold Rush history, beer and consoling widows. I'm honored to be a member.
GSN:
Who are some of your personal mentors?
DW:
Dale DeGroff, for helping me not make a fool of myself while playing around with the professional tools (among many other things). William Grimes, for writing about cocktails. My old friend the food writer Melissa Clark, whose wonderful new book In the Kitchen with a Good Appetite has just come out, for her advice on how to be a professional writer. There are many more.
GSN:
Speaking of Dale, both of you have been instrumental in the B.A.R. and BarSmarts programs
(pictured below from left to right: Dale DeGroff, Steve Olson, David Wondrich)
. What was the reasoning behind the program and in your opinion, how has it affected the cocktail world?
DW:
We'd all been doing our own teaching and lecturing bits in various places and felt that it was time to institutionalize the process; to turn it into something that our audiences could build on. Rather than each giving people pieces of the story—the history of spirits and cocktails, the techniques of tasting and mixing—we'd try to come up with a comprehensive curriculum that could give bartenders and other interested parties a concentrated boost into the new world of craft cocktails.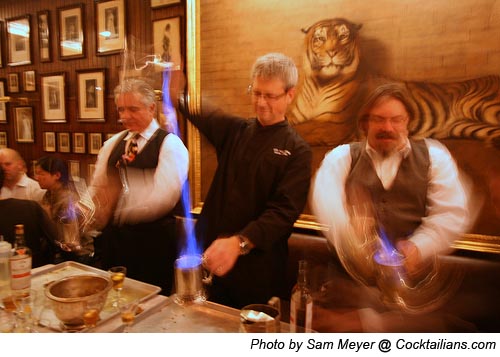 Of course, we've learned as much from our students, if not more, than they have from us, and as much from the process of teaching; from having to organize our thoughts and put things forth systematically, as we have from researching all this stuff.
In terms of effect, I think our graduates speak to that: the list is truly stellar, with top bartenders, brand ambassadors and such from all over the world representing the program every time they speak or make a drink. I'm not saying we taught them everything they know; that would be ridiculous. They already know this stuff. But we certainly helped them to organize it and focus on it as a coherent body of knowledge. The other thing I'll say about BAR that is unique, is that it isn't branded. We're not pushing one brand's story or another's. We teach everything.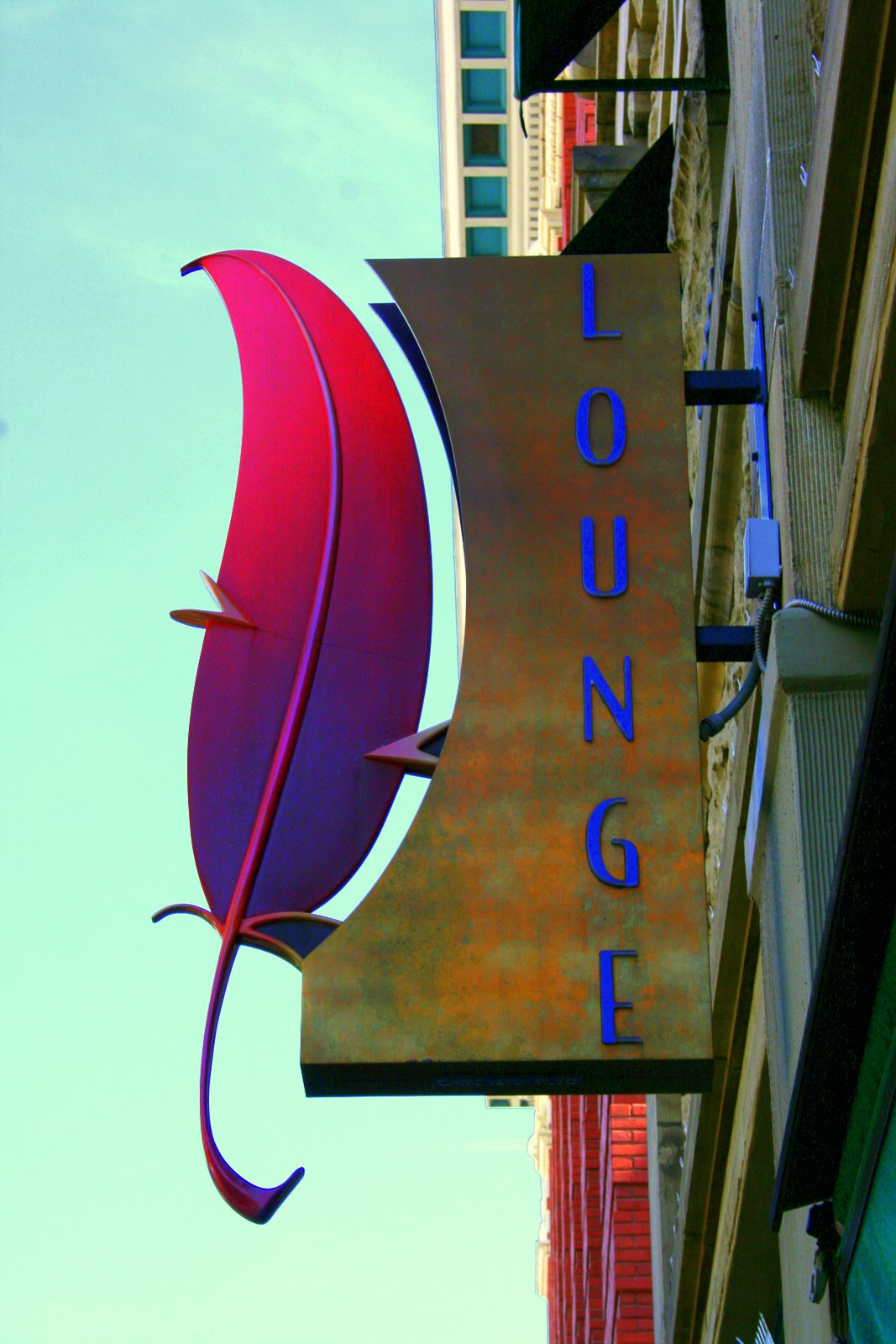 GSN:
I've attended the BarSmarts Live program and have come away with a renewed interest in the practical aspects of quality bartending. Can you share any interesting stories from your experiences at the many programs that have been held across the U.S?
DW:
Well, there was the one guy who came up to me and prefaced his remarks by saying apologetically that they only had two craft cocktail bars in Boise. Two cocktail bars in Boise? I was floored. It really is a revolution.
(One of those Boise bars pictured at left, the Red Feather Lounge)
GSN:
Having read your books, I've discovered a number of unusual cocktail and punch ingredients that have gone by the wayside over the years (Batavia Arrack, Creme de Violette, authentic Peach Brandy, etc...). Why do you think these are now making a comeback? Do you think they're here to stay?
DW:
In part, I think it's a case of the grass always being greener. We don't have it, so it has to be great. I'm as guilty as anyone else in this regard. But we've already plumbed the stuff we can get, and most new products are ridiculous—carbonated vodka, like that—so if we want new things, it's only natural to look at the dark places in the cocktail tradition. Some of those are easy to make—e.g., bitters. Others . . . Let's just say I can't wait until we've got 7-year-old peach brandy, distilled on the pits. I think the ones that really work, such as Genever, will last.
GSN:
What are a few cocktail related items that you would love to own, but haven't been able to track down over the years?
DW:
Number one is definitely Jerry Thomas's lost second book, The Portrait Gallery of Distinguished Bar-Keepers. Greg Boehm (from
Mud Puddle Books
) has pretty much everything else, and thankfully he's happy to share.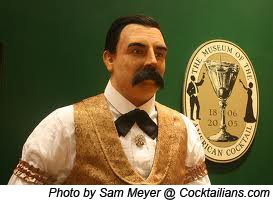 GSN:
If you could meet any one figure from cocktail history, who would it be and what would you ask them?
DW:
Well, I'd better dance wit' the goil what brung me. Jerry Thomas
(pictured at right)
, hands down. I'd ask him to tell me a story.


GSN:
Who do you feel is the one bartender who has done more to revolutionize cocktails in the past 200 years?
DW:
I'd say it was Orsamus Willard, (1792-1876), who as far as I can tell was America's first celebrity bartender, and carried the flag for fast, individualized service of drinks made with ice. At the very least, he was widely acknowledged as the greatest maker of Juleps in the nation, at a time when the Mint Julep was the summum bonum of American mixology. He was the bridge between English bar-keeping and American mixology.
GSN:
Can you share a favourite original cocktail recipe that you've created?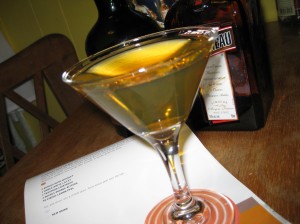 DW:
I'm quite partial to the
Weeski
(pictured above)
, silly name and all (it's kinda how you say "whiskey" in French). It's a simple variation on the Manhattan: 2 ounces good Irish whiskey (
Redbreast works well - ed.
), 1 ounce Lillet Blance, a barspoon of Cointreau and a couple of dashes of orange bitters, stirred, strained and served up with a twist.
GSN:
Where are some of your favourite places to get a drink? Who are some of your favourite bartenders?
DW:
There are so many. My list of favorite bartenders would look like a small phone book. As for establishments, let me focus on the past month, during which I've mostly been traveling. A few places in which recently I've enjoyed a tipple, among many: McDaid's, the Shelbourne and Kehoe's in Dublin; The Fortunes of War, the Lord Dudley and Eau de Vie in Sydney; Der Raum, Cookie's and the Black Pearl in Melbourne; Vandaag and the Brooklyn Inn in New York.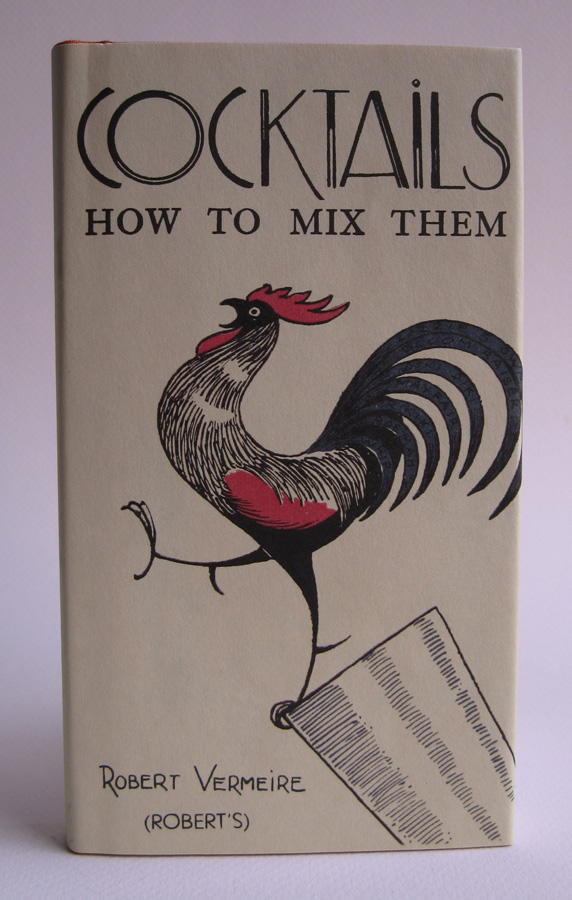 GSN:
Tell us about your work developing cocktail menus for new bars.
DW:
Not much to say, really. I always try to choose a short, balanced cocktail list that will offer something for every drinker but still have some personality.
GSN:
Lastly, based on your research, what is the origin of word "cocktail"?
DW:
In Imbibe, I came to the conclusion that the most likely origin was as analogy to a "cocktail" or mixed-breed horse. Now, based on some other information that's come to light, I'd also add the possibility that it's grammatically analogous to "makeweight": that it's something that cocks your tail up in the morning. We'll probably never know.
Dr. Wondrich lives in Brooklyn with his wife Karen and daughter Marina, barely a block away from O'Connor's Bar, where he likes to drink Boilermakers—but only because they don't know how to make a decent Brandy Crusta.